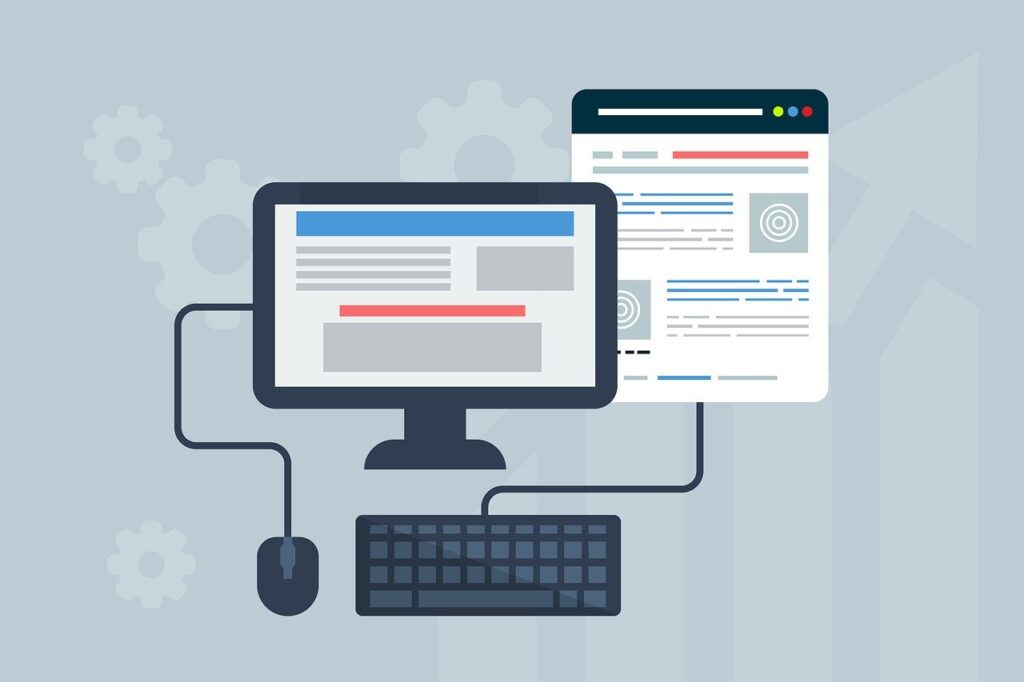 Did you know that at the base of every successful website is a functioning, well-thought-out, and actionable strategy that lays out everything you need to do to rank well in Google? You don't need a giant distribution arm to increase website traffic. You just need to have the right mindset and goals to be successful. Let's take a look at how you can improve your new website's traffic in a hurry.
Solid SEO-Based Strategy to Build Your Foundation
The biggest mistake most new website owners make is not thinking about the customer and instead of thinking about what they want. You may have a strong personal interest in a very niche topic within your industry, and you could spend hours upon hours on a beautiful piece of content that you should be very proud of. But if no one is searching for that term or topic, you've just wasted valuable time and real estate on your website for a project that isn't going to have any return on value for you.
All of your SEO goals should be rooted in business goals. Do you want to increase your online sales by XYZ%? Then run targeted pay-per-click ads with keywords that get the ads in front of the right customers that can convert to sales. Trying to grow your contact list for email marketing purposes? Create content that people want to engage with and package it into a downloadable offer. Traffic doesn't increase sales, but it improves the opportunity for conversions to happen, and that is precisely what you want. 
Use Link Building From The Start
Link building triggers many different responses from marketers. Some will say it's impossible, others scoff and say it isn't necessary — but both of those statements are incorrect. Getting a link from a website tells Google the content you wrote was good enough to be used as evidence to support whatever topic it is about, giving it authority. When a site that is an authority on a subject links to you, it boosts your authority big time and gives you a lot of online credibility. 
Getting backlinks can be hard and fickle. Google's algorithm is good – so good that it can detect when you are trying to inflate your SEO with paid backlinks or backlinks to sites that aren't reputable. So how do you get these links? By creating content worth sharing. The most sharable content that people will usually backlink to are: 
Visual Assets (Graphs, Charts, Etc)
List Posts
Original Research/Data
In-Depth Ultimate Guides
Specializing in creating this sort of content while also targeting the right customers through a well-thought-out SEO strategy can lead to you skyrocketing through Google rankings and seeing your traffic steadily increase. 
Fast Load Speeds Can Increase Website Traffic
Did you know that one of the main causes of having a high bounce rate on your website is due to a slow loading speed? Over 80 percent of all internet users expect a website to load within three seconds. Every second that it takes to load from there on out, you lose between 11 and 15 percent of traffic due to people clicking away.
Load speeds are influenced by many different things, from how your server is configured to what size your pictures are on your homepage. That's why if you have done all you can with proper SEO but aren't seeing an increase in website traffic, you should check to see if you have a high bounce rate. If you do, that's your issue.
Increase Website Traffic Fast with Quill Marketing
If you are trying to increase your website traffic, you need to be using proper SEO marketing techniques. You specialize in running your business; we specialize in running your digital marketing. If you are tired of low traffic numbers and want to see a legitimate and lasting improvement, Quill Marketing is here for you. Contact us today to learn more.