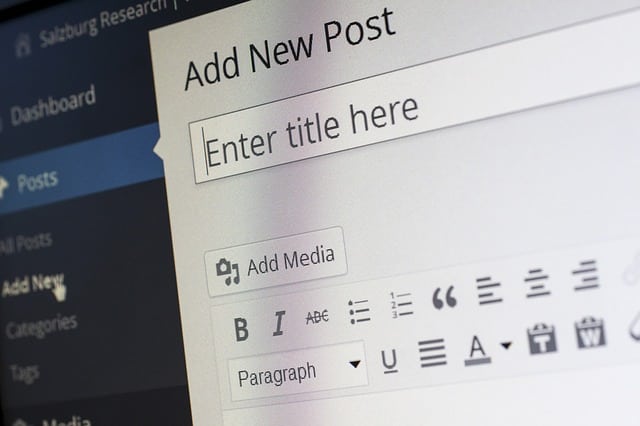 If you haven't been blogging to drive traffic to your business interests, you're missing out. Blogging for marketing is a trend that matters. Here are a few reasons to consider blogging for marketing purposes.
Blogging by the Numbers
According to the editorial team at Quora Creative:
Content marketing blogs will be worth about $400 billion by the end of 2020.

Nearly 10 billion blog posts are written annually.

The content marketing industry grows approximately 16% annually.
What is Content Marketing Blogging?
First, it's important to understand what this term means. According to the Content Marketing Institute, it's about "creating and distributing valuable, relevant, and consistent content to attract and retain a clearly defined audience." In other words, this is what leads readers to your site. Writing in new and innovative ways matters.
How Does Blogging Drive Traffic?
Content marketing bloggers focus on ways of driving traffic. Bloggers use many different techniques to draw readers. In addition, creating a blog requires a full understanding of the product being written about. Because of this, bloggers take their time to develop meaningful content. Whenever possible, the blog will focus on a specific scenario or use of the product.
Content Blogging Can't Be Boring
One thing that you'll hear about blogging: writing regularly is hard and boring. Therefore, you should try to wow your potential customers with great content. Bloggers spend a lot of time and attention on fully understanding their content area. This focus allows them to develop and write exciting blogs. Blogging also requires research and care. Sloppily-written blogs will destroy credibility. As a result, it will also lose business quickly. 
A Few Sample Topics
To bring what we've talked about today full circle, let's review some sample topics. Imagine that you own a surfboard company in Southern California. You're looking for interesting content to share with potential future customers. An energetic blogger might write blogs with titles like:
The Five Chillest Beaches to Surf in SoCal

Everything You'll Need to Take on a Coast-to-Coast Surf Vacation

A Beginner's Guide to Picking the Best Wetsuit
In these examples, the reader gets a quick look at what will be written about in the post. Being specific, flashy, and fun will also help make your blog a marketable channel for your business.
Trust Your Blogging Needs to Quill Marketing
Now that you've seen what goes into effective blog writing, trust your business writing needs to Quill Marketing. Our professionals generate unique content to meet your needs. It's a winning formula. It's all about combining solid writing and analytical tools. Don't delay–contact our team today!